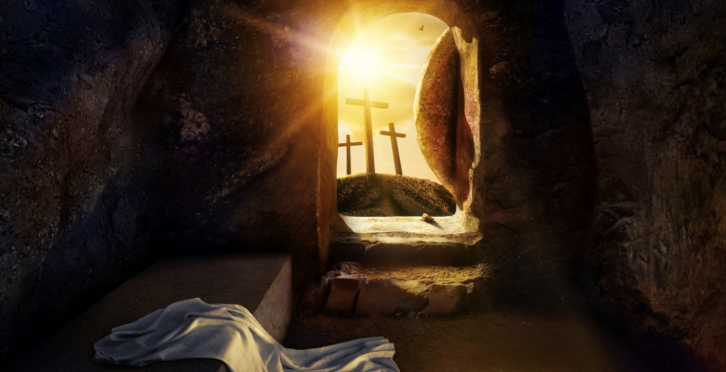 April 10, 2020
Four Free Resources for Your Ministry This Weekend
Last weekend the Oakwood University Church and Breath of Life Broadcast Ministry impacted millions of lives with their online choir.  Why are we telling you this? Tonight you are invited to a special conversation with Dr. Carlton Byrd, Speaker/Director of Breath of Life/Pastor of Oakwood Church and Stephen Manders, Online Choir Director. Make sure you tune in on the NADEI Facebook page or email us and we'll send you a Zoom link to be a part.
There are some leaders that shy away from ideas that are executed by larger churches and ministries because it seem unattainable. However, there are some principles and resources that will be shared tonight that can be used in virtually any ministry context. Make sure and tune in with your friends and ministry leaders.  
The North American Division Evangelism Institute believes in Mission Disrupters. You are not alone in your desire to impact lives for the Kingdom of Heaven. There are ministries just like yours that are looking for creative ways to move the mission forward. We have identified four unique resources that will be most useful this weekend as you labour for souls. 
Before we get to the list it's important to remind you that Jesus lives! It is because He lives that we can face today and  tomorrow. Hold on, a brighter day is coming! 
Here are the four resources that you can tap into for your area to reach hearts with the beautiful love of Jesus:
-Online Easter Week of Prayer. This church didn't skip a beat. They faced the challenge of quarantine with a powerful solution. It's contextualized well and the speakers are excellent. Beautiful tool for reaching people that need assurance form God's word. Ellicott City Church in Maryland. 
-The Grace Place. This Facebook worship experience will cater to those that have heard of God's love, but need to be reminded that He still cares. We're confidant that appeals will be made and it's going to be something wonderful to see people fall in love with Jesus. South Bend, Indiana
-The Awakening. You'll have to find your local broadcast schedule at this link. This will reach millions of homes across America. If I were you I would go ahead and invite my friends to watch and then plan to talk about it. One for the books! Breath of Life Broadcast Ministry
-Global Crisis? God's Got an Answer.  Again, the team over at Oregon Conference are knocking this thing out of the park. Their ability to engage viewers through digital discipleship is unprecedented. Sign-up, follow along and invite your small groups to be a part. You won't regret it. 
Now that we've given you this spectacular list, don't forget to join the conversation tonight. As far as promises go, you don't want to miss this!
---

April 3, 2020
Seven Resources for Evangelism in Church Plants During a Pandemic
There are hundreds of church plants and church planters facing brand a new set opportunities in the wake of COVID-19. The North American Division Evangelism Institute wants you to know that you are not alone. All of your plans included home visits and small group gatherings, and now you have to rethink it all. Great news, below you will find some practical resources that are being informed and developed by church planters across North America. 
God called you to plant a church and while the landscape has changed, there are still precious hearts that Heaven wants to reach through your efforts. Your plans are not derailed, they are refocused. Take courage and remember that it is God who brings the growth. 1 Corinthians 3:6
If you would like some coaching or a listening ear to process ideas for your ministry, please feel free to reach out to us here at the NAD Evangelism Institute. We will be sure to connect you with the right people as you pursue your vision for evangelism. 
Here's that list of seven resources that you can tap into to fine tune your efforts in making disciples and multiplying the movement of God's grace: 
-The Popular List of 13 Ideas The North American Division Ministerial Association knocked the ball out of the park with this list. I'm sure you'll garner some strong ideas for your context. This group of leaders have pulled out all the stops in responding to ministry in a pandemic. #3, #4 and #6 are our favorites for reaching the community.  
-Instagram Church The DC Campus of the Beltsville Church in Maryland is doing an amazing job creating space for hope and inspiration. This is a new church plant, but it hasn't lost any momentum during this time. Pastor Joanne checks in on her friends and they share their experience for mid-day hope and evening worship. Powerful! 
-Worship Watch Party You read that right! Castle Rock in Colorado has tailored their online worship experience to meet the needs of those looking for spiritual answers during this pandemic. Who doesn't like a good party? This new church plant makes it totally worth your time to check them out. 
-A Guide to Growing Churches at Home This resource is already making a huge difference in the spiritual journey of many believers in other parts of the world. We're super excited to see church planters in North America use this powerful and absolutely Biblical resource to reach the community they serve. Guess what? It's FREE! (So hurry up and download before it costs you money you already don't have.) 
-Digital Pastoral Visits This one was a huge success. People who had no church home were absolutely grateful for the opportunity to speak with someone about spiritual matters. John T. Boston, II, the Associate Director for Evangelism at the NAD Evangelism Institute would be more than happy to share with you the amazing stories that came from this. Health workers, members that drifted away and seekers were impacted by this effort. Great way to connect with local community. Each visit ended with an appeal to surrender the heart to Christ. 
-They Get It! Victorious Living and the Virtual Church The Younger Generation Church has been leading on the cutting edge for some time, but their new content is incredible. The way they engage their followers is the gold standard for digital discipleship. 
-Online Missionaries? Sign me up! There's nothing more comforting than knowing you have a whole network of people in your corner. The center for online evangelism is your network. They are cranking out invaluable resources to help you in your efforts to reach those God has called you to reach. Following the links in the article to their Facebook and website. 
---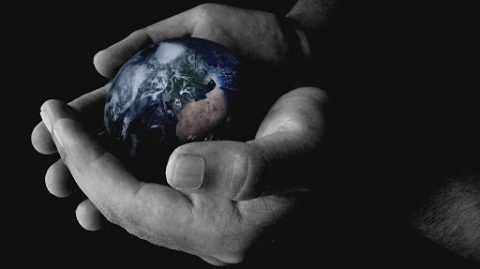 March 27, 2020
Seven Resources for Evangelism During a Pandemic
The North American Division Evangelism Institute believes in Mission Disrupters. These are the people that face challenges with confidence and clarity. If you are a Mission Disrupter, you may be asking yourself how to fulfill your calling for compassion and proclamation in the wake of a pandemic. You're not alone! Below you will find some front line solutions that are yielding big wins right now across North America. 
One thing is for sure, we are not helpless. In Matthew 28:19,20, we were given a commission and a promise. Our Lord asked us to share the Gospel, and in these most challenging days, our mission still stands. You know what else still stands? His promise to be with us and guide us to the very end. 
Here's that list of seven practices that you can model in your area to reach hearts with the beautiful love of Jesus:
-Two-Minutes is just right. Adventist Fellowship in Tulsa, Oklahoma, put together a two-minute video that would work very well as an introduction to your online ministry and availability for the community. 
-Drive-In Church? Yes! Check out the efforts of Patmos Chapel in Apopka, Florida; a church that found a way to gather without putting anyone in harm's way.
-Not your mama's church.  An online series designed to reach people seeking answers and hope. In full collaboration the Oregon Conference joins Evangelist Robert Zama as the speaker for this epic effort that has been designed for reaching people in 2020.
-It Is Written is at it again! They are utilizing the latest technology that will enable them to personally connect with registering guests, allowing them to interact with attendees throughout each night's presentation and follow up with them after the event. The best part is that you can actually register to be a part of this. 
-Here's one for the fellas: Four Men by Men: How Are Men Dealing with the Coronavirus. I particularly like this because it was designed to reach a demographic that is often overlooked. I think they are going to touch a lot of homes in their part of the world with the healing and helping power of the Gospel. Associate Pastor Darrell Palmes at Decatur Seventh-day Adventist Church in Decatur, Georgia 
-If you want more than a livestream, then this is a great way to engage people curious about how faith can make a difference in their journey. LifeSpring Adventist Church in Tampa, Florida, knows who they're talking to, and they're reaching hearts now that they may have never reached. 
-"Hello! If you are in quarantine or self-isolating, I can help." The whole web presence of Pioneer Memorial Church in Berrien Springs, Michigan, has been changed to identify safe ways to help those in their community. It doesn't stop there. They are fully prepared to meet needs and share the Gospel. This is the kind of ministry we need in times like this. People want to know they aren't alone, and they need to hear about the love of God. 
Next week we will post our newest list:
Church Plants: Seven Resources for Evangelism in Church Plants During a Pandemic